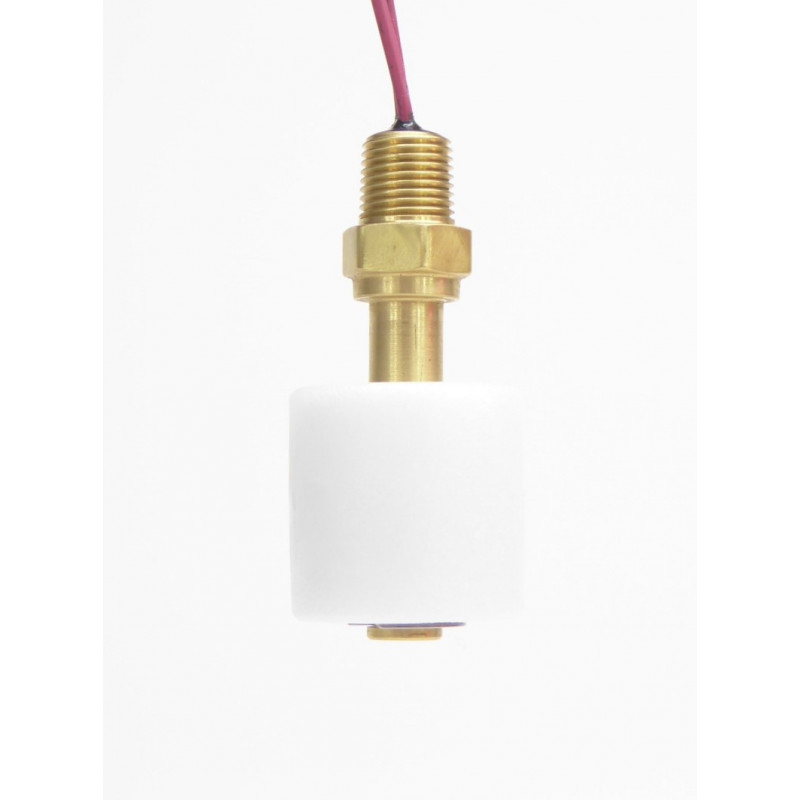  
BVP12
Small single point level switch.
Brass stem, Polypropylene foam float.
1/8"NPT
Conforms to UL STD 61010-1; Certified to CSA STD C22.2#61010-1-12
Switching state - Normally Open or Normally Closed
Instrument Type: SINGLE POINT SWITCH
Operating Temperature: -40° ~ 80°C
Max Pressure: 80 PSIG
SPST Reed Switch, 70 W max
200 VDC / 240 VAC @0.5A
Specific Gravity - 0.70
22AWG X 24" Leads
Call for customized lead lengths / wire color / wire size
No customer reviews for the moment.